MANAO & Annie Evans hosts the Las Vegas Pre-Screening of CRAZY RICH ASIANS
You and your guest are invited to the Private Pre-Screening release of CRAZY RICH ASIANS in Las Vegas on Tuesday, August 14, 2018.  Let's help support this all-Asian cast and why it's important for films to have Asian representation!  #GoldOpen
Crazy Rich Asian Las Vegas Premier will start with a special reception beginning at 6:00 pm at Eclipse Theater with the movie starting prompty at 7:00pm.  
First theater is now sold out! We also sold out of our 2nd theater!!  We are on our 3rd and FINAL theater!!  No more first come first serve.  Seats will now be pre-assigned!  You will find your seats when you arrive.

Thank you for your support of Asian Representation!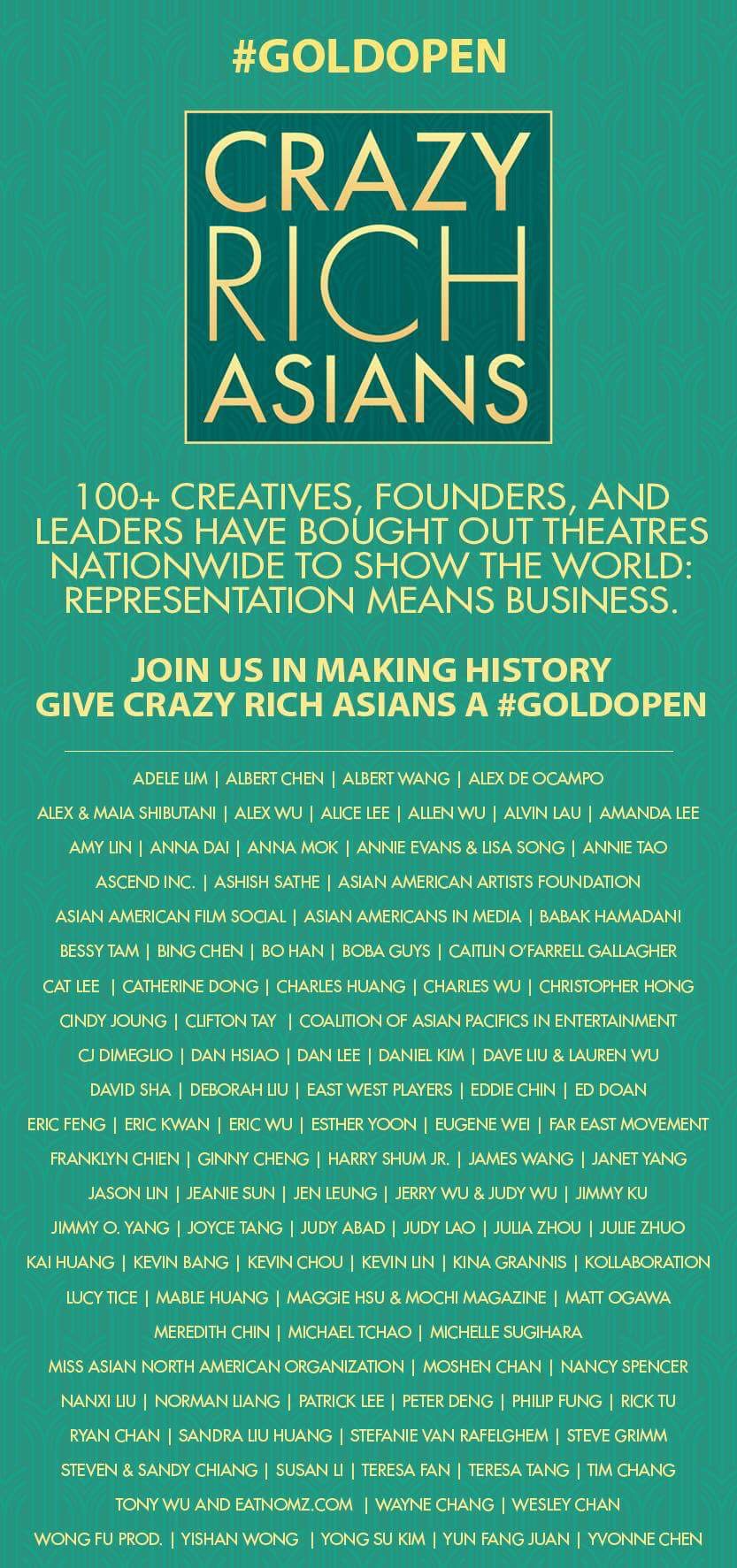 Movie: Crazy Rich Asian follows the story of Rachel Chu (Wu), an American-born Chinese economics professor, who travels to her boyfriend Nick's (Golding) hometown of Singapore for his best friend's wedding. Before long, his secret is out: Nick is from a family that is impossibly wealthy, he's perhaps the most eligible bachelor in Asia, and every single woman in his ultra-rarefied social class is incredibly jealous of Rachel and wants to bring her down.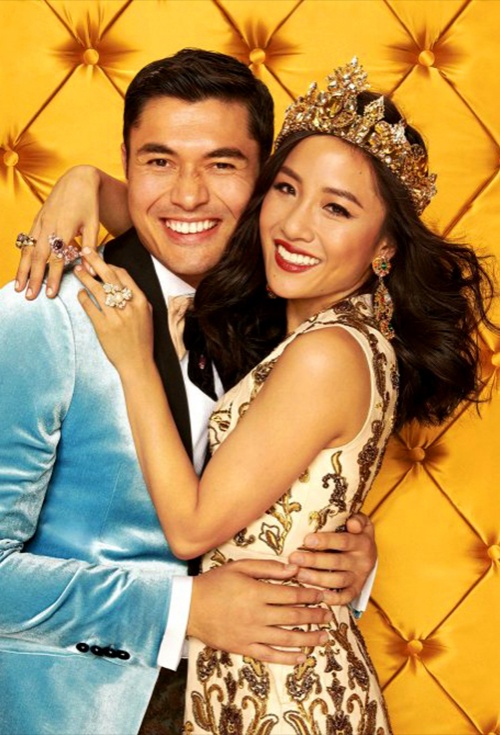 Location: Eclipse Theaters is an upscale, concierge-style venue, showing first run movies in any of eight auditoriums, often adding independent films and live music in the lounge to round out the night for couples and groups looking for an all in one entertainment experience. Guests can experience in-theater food and beverage service throughout the film. The VIP Prime seats are equipped with a convenient call button to request your server anytime. Items from the same great menu can also be ordered at the bar, in the dedicated lounge area, or on the outdoor patio. Guests may enjoy our signature craft cocktails or delicious food in the bar/lounge or may order in the theater to better enjoy the film experience.